Are you are into fashion? Would you like to find out how fashion works as a business? What is the inspiration behind every outfit for a fashion designer? Then don't miss this month's Meet the Industry cause it's all about Fashion.
Join us on Tuesday the 25th as we discuss fashion with some of the pioneers of fashion who have broken through the fashion industry Zambia.
On our Panel we have:
Kutowa Designs is Zambian a fashion label for women & men inspired by the lifestyles of 

people on the move. Each garment demonstrates a relaxed yet elegant approach to fashion with a particular attention to detail and craftsmanship.
Kutowa Designs was created by fashion designer and yoga instructor, Towani Clarke. The brand's philosophy embodies a strong commitment to making a positive impact on environment and society.
KC Vaghela is a Zambian designer fashion label comprising both women swear and menswear,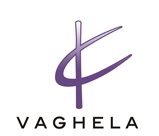 started by Kaajal Vaghela in 2009. Being a savvy, ambitious businesswoman, Kaajal she has never been afraid to take risks and is always willing to seek new opportunities.
The essence of the KC Vaghela brand reflects Kaajal's natural eloquence, confidence and unique style, which she wants her clients to feel when wearing her designs.
"Woolies" was founded in South Africa in 1931. In Zambia the chain has focused on clothing.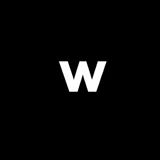 Their presence in the country has continued the company's legacy of quality, value, leading through innovation, sustainable growth and making a difference.
Woolworths are proud to offer on-trend, seasonally right fashions for women and men. Their brands carry wide ranges of fashionable, well-made, well-priced clothing for the whole family.
Mangishi Love fashion label brand is AN apparel house for the designer and contemporary markets in the Zambian fashion industry. The label is the brain-child of young female fashion designer, Kapasa Musonda.
Mangishi simply means a piece of wire, twisted and twirled into an artistic craft, it is like a piece of thread, spun and sewn into a piece of fabric creating a garment. Love is simply because we love what we do!
Look forward to seeing you at our next exciting event.
Be sure to register to attend.