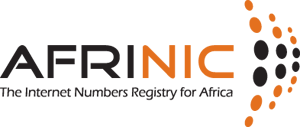 The Africa Internet Summit (AIS) to see the new Era of African Internet Industry:
 African Internet Community using AFRINIC 18 meeting to open event to wider audience in business and emerging industries.
Zambia 28 May 2013 – This African Internet Summit (AIS) will take place in Lusaka, Zambia from the 9th to 21th June 2013. It will host among other AFRINIC 18th bi-annual meeting together with AfNOG.
This AIS will be a platform where all key development issues faced by Africa will be discussed and provide a more business-oriented structure to meet the Operators' needs in Africa. As the future growth of Internet in will be through mobile operators, AFRINIC through the uniqueness mandate will reaffirm its support to all African Network Operators.
Adiel Akplogan, CEO of AFRINIC comments, "The uniqueness of this first AFRINIC event is the essence of our mission to go beyond the simple core of IP engineering capacity building and be an active player in the African Internet community. Our entire stakeholder spectrum has shown an increasing interest in playing an even more active role in understanding the Internet infrastructure.
It's vital that all key stakeholders are brought together in ways such as this event allows us to. It's only through working together that we can guarantee continued growth of an Internet economy In Africa."
The event will also include the seventh meeting of the African Government Working Group (AfGWG), with the intention of strengthening the collaboration between AFRINIC, African Governments and regulators.
About AFRINIC
The African Network Information Center (AFRINIC) is the Regional Internet Registry (RIR) for Africa, one of our mission is to provide professional and efficient distribution of Internet number resources to the African Internet community.
AFRINIC 18 is taking place at the Intercontinental Hotel, Lusaka, Zambia. For further information about the event, please visit http://meeting.afrinic.net/afrinic-18
For more information on AFRINIC please visit our website:
OR contact Vymala Thuron on: [email protected]